What is made by hand, grown in the sun, natural as a bear making poo in the woods, box pressed and rated 90 by Cigar Aficionado magazine?
Why, it's a
FLOR DE LAS ANTILLAS ROBUSTO,
of course!
The latest in the run of cigars that
Thompson Cigar Company
has been sending me for review, is easily the best yet.
Unfortunately, due to an unrelated "Farm Accident" my iPhone suffered great injury and is in the morgue along with the picks of me enjoying this fabulous cigar. Nobody was hurt, but the phone was a total loss.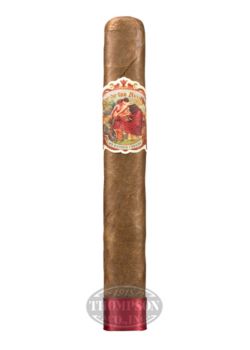 Fortunately, what is not a loss, is any moment of your life spent smoking this cigar! It's full body and complex bouquet of leather and earthy wood are the perfect compliment to an evening on the porch watching the sprinkler go round and round!
With all of the chatter in the cigar world, I suspect that this cigar will become hard to find in fairly short order. Many local shops are limiting the number of sticks you can purchase, and others are keeping them as gifts for their best customers!
The only negative thing I can think about this cigar, is that at 5X50, it is a pretty short smoke that was over WAY too quickly! But I suppose I would think the same thing if it were a foot long... Or two.
I would certainly say that given the pedigree of this smoke, it's sister cigar was named "Cigar of the Year 2012" by Cigar Aficionado, this is a safe line to buy.
For what it's worth, my "Safe List" of cigars is a bunch that I can confidently recommend and enjoy smoking at any given time. They are cigars that pair well with long lists of craft beer and spirits, are beyond the "drugstore" brands but still manage to be a working mans cigar.
The list includes smokes like the Arturo Fuente Chateau line, the H. Upmann cedar aged Churchill, or the Partagas No. 4 Petite Corona... And now the
FLOR DE LAS ANTILLAS ROBUSTO
!
This is a great smoke at a good price, and certainly worth the time!
~Cheers!